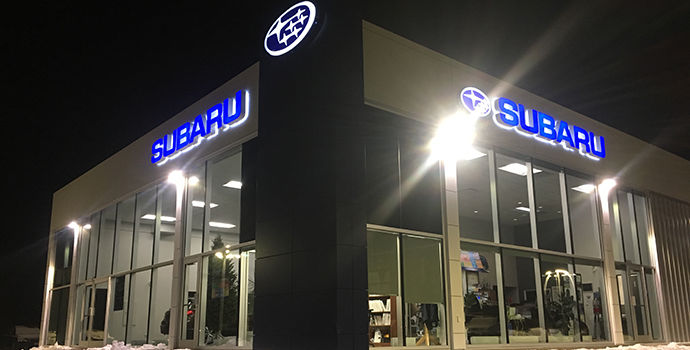 Subaru New Richmond, your Subaru dealership in New Richmond
Welcome to Subaru New Richmond, a unique dealership where the traditional approach of automotive retailers is being replaced by a philosophy of honesty and customer service above all else. That said, the Subaru New Richmond team offers you more than that.
First, you should know that Subaru New Richmond's story differs from the majority of our competitors. The management team in place did not inherit the family dealership, but rather took an entrepreneurial risk in 2010 to acquire Subaru New Richmond and make it a jewel of the Gaspé business by promoting the values ​​that are important to the people of our region.
At Subaru New Richmond, every customer who comes in is important and not taken for granted. You will find a member of the Leblanc family in each of Subaru New Richmond's key departments and, surrounded by their passionate and dedicated team, they will ensure that you have a customer experience that is out of the ordinary.
Trust Subaru New Richmond for your new Subaru vehicle purchase.
Subaru New Richmond offers you an unparalleled choice of new Subaru vehicles, including the new Subaru Forester and Subaru Ascent, two SUVs perfectly adapted to the needs of your family.
We also have a great selection of new Subaru Impreza sedan and 5-door to offer you or the new Subaru Legacy, Outback and Crosstrek. Subaru vehicles are equipped with Subaru symmetrical AWD, which is known for its efficiency and safety for Subaru drivers.
Come to Subaru New Richmond today to find your new Subaru. Our personalized and family approach will surpass all your expectations.
We are waiting for you today.
Contact Us